Beautiful Boho is the creation of Laura, a jewellery maker who is a uses the subtle power of crystals and other holistic remedies to help heal others in a truly unique way. ​Laura is passionate about her craft, she gently cleanses her crystals & gemstones prior to making her pieces, she works her magic on every piece. She raises the vibrations of the crystals with pure love intention, then sends her unique pieces out into the world with a message of Peace & Love.​
She knows first-hand how powerful this type of healing can be after falling ill herself and exhausting conventional avenues of medication. She turned to holistic pain relief and healing and not only did she cure herself she discovered hidden within herself her healing power. Her calling is to extend this gift to as many others as she can through Beautiful Boho Jewellery.
Click the button below to find out about our material sourcing ethics.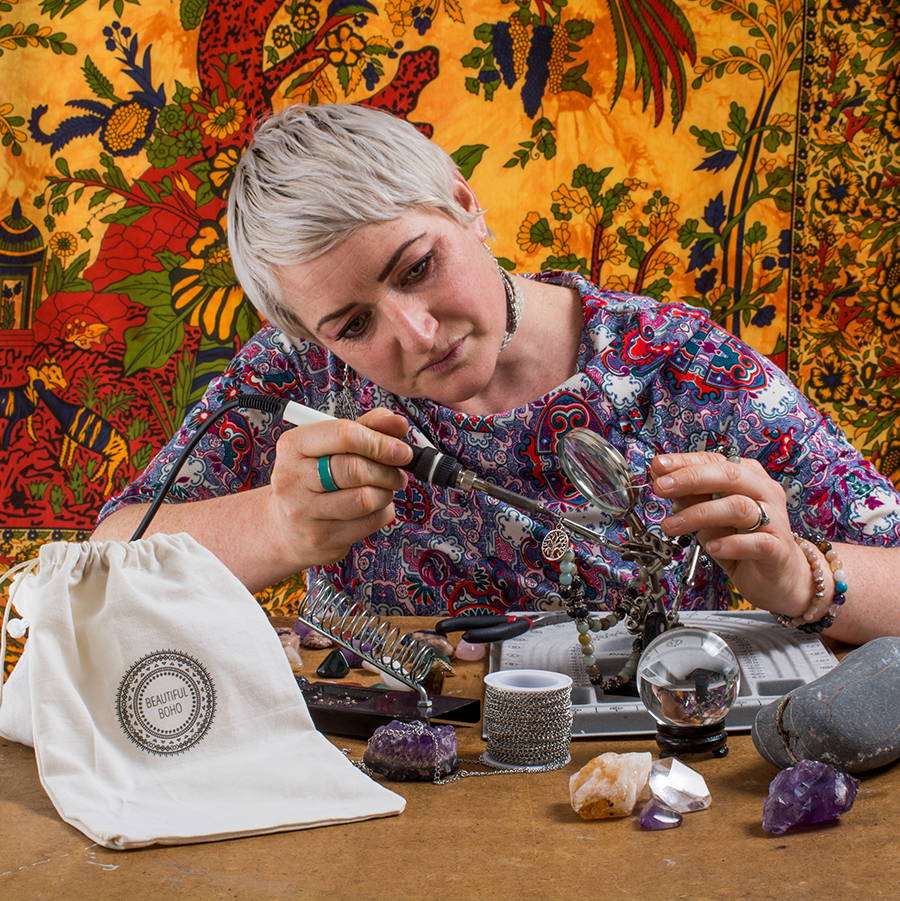 Subscribe to the beautiful boho newsletter