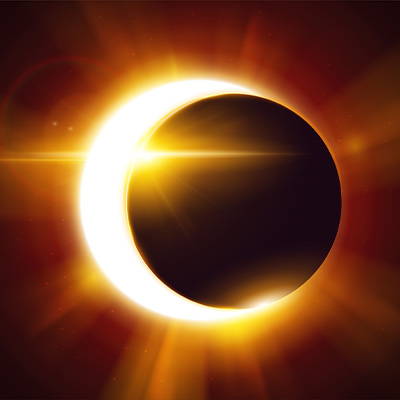 On April 30, 2022, the Moon will partially block the solar disk, as the first eclipse of the year will occur. Residents of South America will be able to observe it.
This marvellous astronomical phenomenon also has a sacred meaning and once again calls us to pay heed to how we are living our lives.
The opening corridor is a phenomenon when lunar and solar eclipses occur one after another bringing with them the onset of fateful developments that will affect our lives over the next few years, and we have power to harness these energies to our greater good if we prepare for what might be coming our way by looking to the skies for guidance. The eclipses take place on the axis of Taurus and Scorpio, which implies an exchange of energy and a balance of the material and spiritual.
Throughout the next two weeks, our focus will be on how we handle our resources, are we depleting the flow of energy some areas & blocking the energy flow in other areas that we have become aware of?
During this time, we all should look back to see whether the scales of our lives are balanced or not.
Remember that living an unbalanced life will almost always result a drain of energy, build relationships with finances and society competently, without forgetting about personal transformation and spirituality.
During the eclipse corridor, we can be feel depleted - which is why it is crucial that we take good care of your state of mind, refrain from drastic steps, and strive for maximum harmony with ourselves.
It is time for self-care and healing, replenish an revive your energies by connecting yourself with nature as the earth energies are strong and you can realign and rebalance using Mother Nature as an anchor and other healing treatments to fill your mind, body & soul with prana life force energy.
CLICK HERE to learn more about energy healing treatments and massage.